Spring is a time of renewal and rebirth; this gives us pause to reflect on the last seven years… 
Over 100 Gold Medals * Seven Best in Show * Eleven Best of Class * Ten Best of Variety
Thank you for the recognition. 
Keep up to date with the most current MGC news delivered to your inbox.  Join our mailing list.
Westside Wine Tasting – Paso Robles Syrah
Exclusive, premium vineyard and winery in the foothills of SLO County wine country
























Nestled within a rolling landscape of oak trees, the vineyards are small, potent, and exquisite. The westside Paso Robles coastal estate takes full advantage of the excellent natural conditions: the mountainous terroir is known for its rocky, calcareous soil, and differing levels of hillside sun exposure allow vineyards to be specifically sited for each varietal.
This gives founding vintner, Michael Gill, the opportunity to cultivate luxurious wines unmatched in quality. Inspired by the historicism and beauty of illustrious French hunting lodges, the tasting room inspires images of time gone by. Nestled in the midst of surrounding vineyards and centuries-old oaks, it evokes a classicism and indulgence often unfound in Paso Robles.
Come join us for a fabulous outing of westside wine tasting in Paso Robles, CA. Explore our Central Coast vineyards and unique tasting room.
"A premier example of what Paso Robles can do with Rhone Wines."
Michael Gill Cellars has brought more attention to the central coast wine region with his gold medal awards, especially the red varieties from the old European stock. Adjusting field practices and barrel room techniques, a new perspective has been formed of what can be accomplished by innovation and passion.
Located at the midpoint of Peachy Canyon Road, Michael Gill Cellars is quickly becoming the destination of dedicated wine aficionados. The varied microclimates and steep slopes of the vineyards allow a variety of specifics to be applied to each of the ten grape varieties to allow them to thrive in their most ideal environments.
From www.pasorobleswineries.net:
"Producing internationally recognized wine is attributed to the hands-on approach to each vine and adapting to the whims of Mother Nature. Being a boutique winery requires intense time and labor demands, and these demands have been recognized: 40 gold medals in the 2018 and 2019 competitions and 99 point scores four times in his seven years of competition on his Tempranillo, Counoise, and Syrah. Production at Michael Gill Cellars is sold exclusively at the tasting room and through the wine club.  The facility is surrounded by the Syrah vines that were planted in 1998.  The patio overlooks the vineyard and adjacent wineries, offering a peaceful scenic area to picnic, relax, and sip from the gold medal tasting menus.  There is a bit of the old west scattered about in his tasting room as can be seen by his world class hunting trophies.  Where else can one see life-sized mounts of polar bear and lion along with trophies from other parts of the world.  Michael Gill Cellars is truly an event to be unequalled: scenic location, historic hunting memories, and, of course, world class wines."
Small, Independent, Controlled Production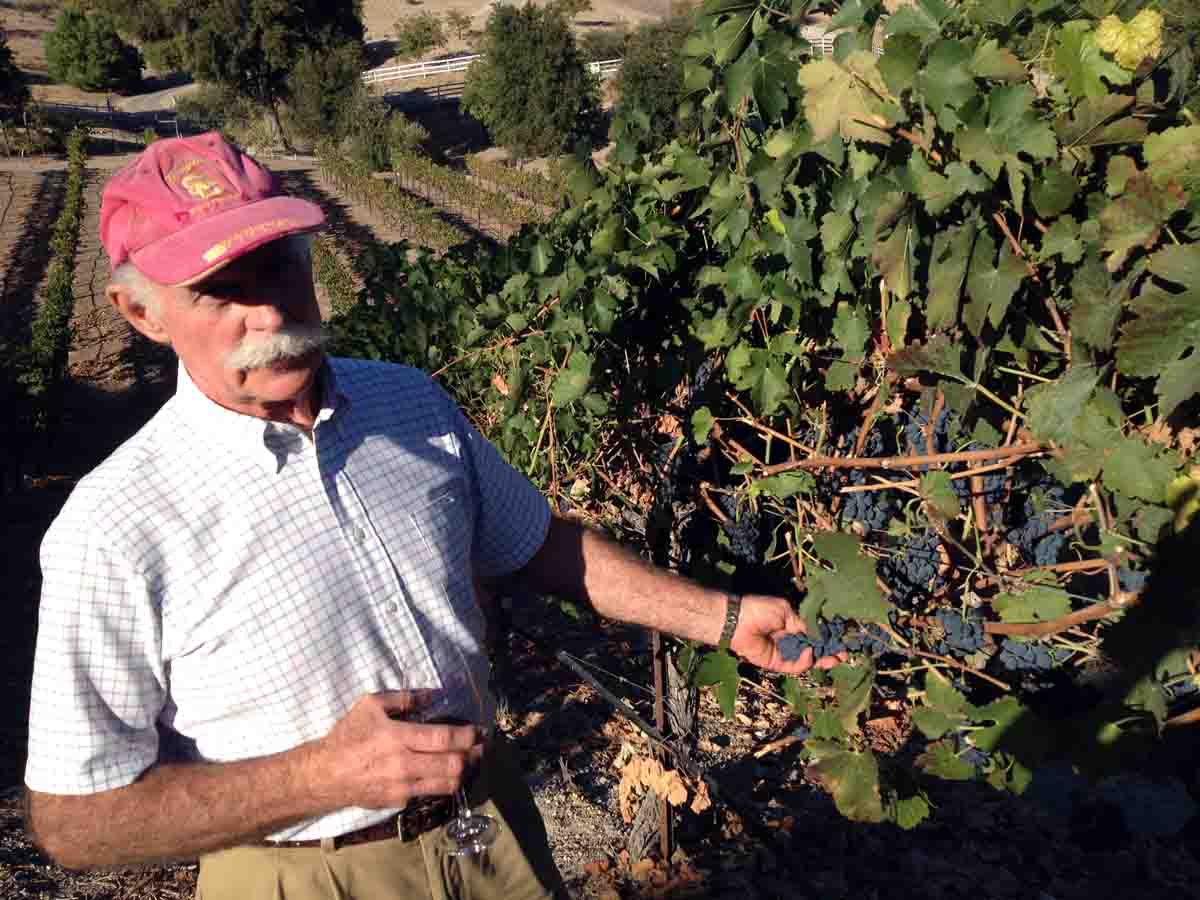 "We let the grapes talk to us; we do what the vines tell us to do to make them perform the best. We're not trying to mass produce everything, get on a treadmill, and be married to budget and expectations. If one grape takes extra care, it gets extra care; we make the time." – Vintner Michael Gill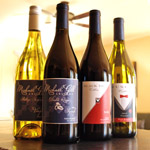 "The wine is poured as a debutante, and finishes as the grande dame. It makes converts out of red wine-onlys and white wine-onlys." – Vintner Michael Gill, interviewed for San Luis Obispo's Visitor Guide's Paso Robles winery feature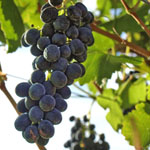 "Rolling hills, deep valleys, dynamite combination of soil, and 50 degree temperature swings is a premier example of what Paso Robles can do with Rhone wines." – Vintner Michael Gill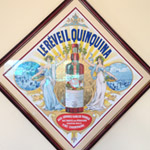 The Westside wine tasting room is inspired by historicism, beauty, and luxury of French hunting lodges, the tasting room inspires images of a time gone by. It's truly one of the finest boutique wineries in Paso Robles.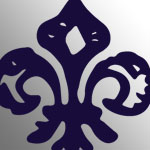 The Michael Gill Cellars Wine Club offers three shipments each year at a special member's discount of 20% off the regular wine price. Taste the world-class Paso Robles varietals. These limited vintages, often available only to club members, represents our finest offerings.